Welcome to the City College Dance Program!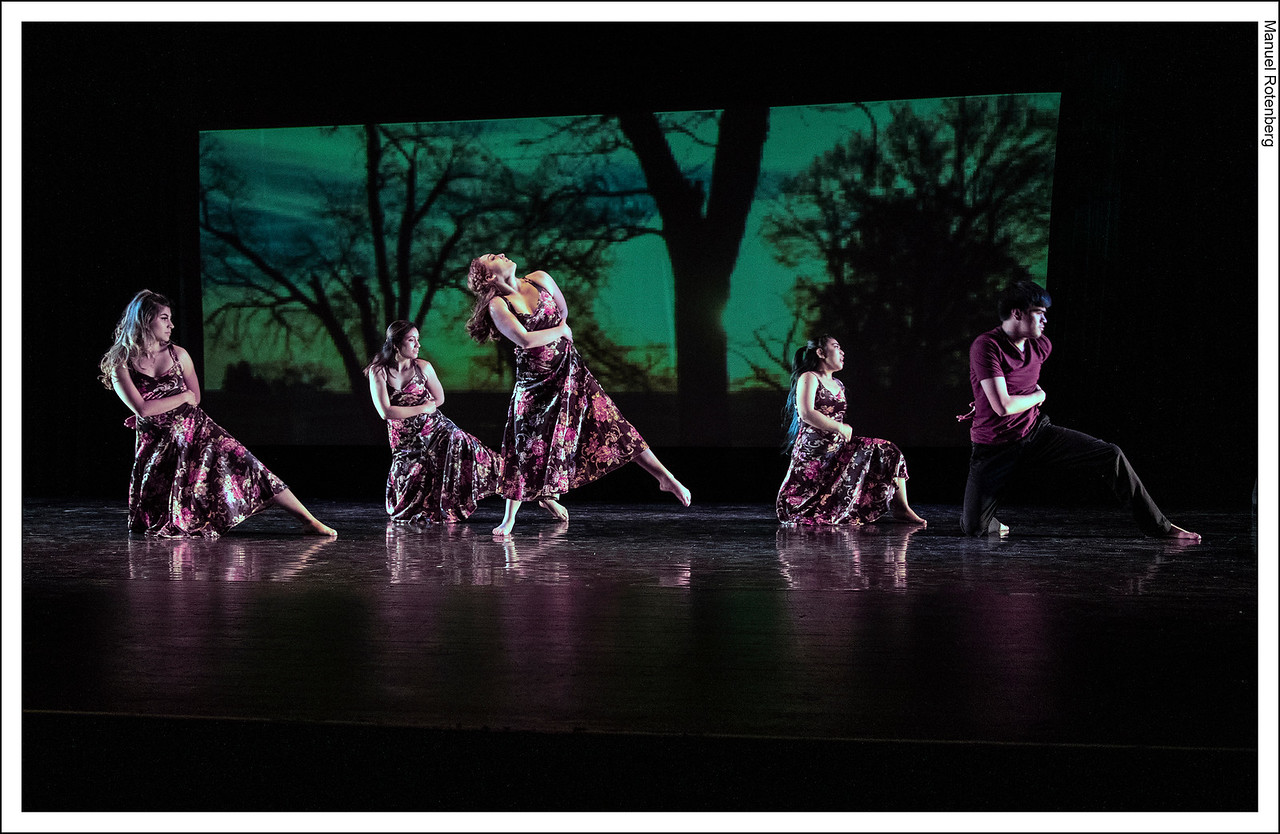 Our new dance facilities and two smart classroom studios are waiting for you! Let's get moving!
We are dedicated to creating an exciting opportunity for you to grow as a dancer, choreographer, performer, and human being. We foster an environment that supports self-expression and critical thinking about the arts and the world around us.
Train in many genres including: Ballet, Tap, Hip Hop, Modern, and Ethnic Dance Forms.
Courses in Choreography, Improvisation, the History of Dance, Movement for Wellness and Pilates, complement the technique courses, along with our Dance-making, Performance and Production courses that provide you the chance to explore and craft your own dances. Fall semester performances feature our exceptional faculty creating new pieces each year for students to experience the choreographic and performance process, as well as aspects of production. Our Spring semester is devoted to student choreography creating an evening of dance dedicated to their art and choreography.
Our newly designed guest artist and master class series opens up unique opportunities for students to take from industry leaders and challenge yourself to take your skills to the next level!
Our performances are featured in the Saville Theater, where they are supported with exciting technological lighting, projection and magnificent scenic design.
In addition to performances, we collaborate with the Drama department on their musical theater productions, such as: Chicago, Rocky Horror Picture Show, In the Heights, Little Shop of Horrors, and Gypsy!
The City College campus is home to two theaters: The Saville Theater and a new, state-of-the- art Black Box Theater.
Our talented dance faculty focus on designing an immersive dance experience that welcomes beginners and advanced dancers to prepare them for BFA, and BA programs , to transfer, or to set off into the professional world of art, teaching, entertainment, and production.
Class Schedules
Audition Information (PDF)
Master Class Series (To come)
Faculty Concert (To come)
Events (To come)
Degrees
Associate in Arts in Visual and Performing Arts, Dance
Certificate of Performance
Program Learning Outcomes
Upon completion of an award in dance, a student will be able to demonstrate the knowledge of:
The history of dance as it relates to Western culture, including Ballet, Modern, Jazz, Broadway Musical Theatre, and Global Dance Traditions.
Aesthetic perception of various dance forms, and critical analysis and response to performance.
An understanding of choreographic, technical and improvisational elements of dance.
Career Opportunities
| | | |
| --- | --- | --- |
| Amusement Park Entertainer | Athletic Trainer | Choreographer |
| College/University Educator | Costume/Lighting Designer | Dance and Arts Administration |
| Dance Company Artistic Director | Dance Company Manager | Dance Historian |
| Dance Instructor | Dance Medicine | Dance Physical Therapist |
| Dance Studio Owner | Dance Therapist | Mind-Body Therapy Practitioner |
| Model | Nutritionist | Physical Therapy |
| Producer Talent Agent | Production Manager | Professional Dancers |
| Special Events Coordinator | Stage Manager | Studio Owner |
| Yoga Instructor | | |
Where our students have gone to study
Our students have gone on to study dance at UCSD, UCSB, UCI, SDSU, CSULB, SFSU, London Contemporary Dance School, Ecole de Danse Contemporaine de Montreal, and St. Mary's College.
Where our students have gone to dance professionally
BK Soul
Jean Isaacs: San Diego Dance Theater
Patricia Rincon Dance Collective
Somebodies Dance Theater
Other Visual and Performing Art Information
Alumni:
| | | |
| --- | --- | --- |
| Angel Acuna | Victor Alonzo | Brianna Bellamy |
| Andromeda Bradley | Brianne Bridge | Keely Campbell |
| Fernanda Corral Encino | Melissa Gallegos-Lenz | Elena Magana |
| Maggie Medofer | Ramon Montes | Jaime Nixon |
| Amanda Patinkin | Rosario Lopez | Rachel Lopez |
| Katie Lorge | Ali Prantil | Sandra Ruiz |
| Zaquia Salinas | Regina Taylor | Lavina Rich |
| Mariah Savenye | Keomi Tarver | Priscilla Valencia |
| Aubhre Yruretagoy | | |
Meet the Faculty: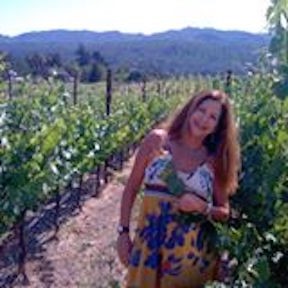 Professor Alicia Rincon | arincon@sdccd.edu | (619) 388-3563 | Office: C 202A
Alicia Rincon is the Artistic Director of Dance. She has spent her career working on building the dance program from its humble beginnings to a renounced program with state of the art dance facilities. Alicia believes that a program begins with talented professional teachers, who have a similar vision of excellence, compassion, and collaboration. She connects with her students by way of her sense of humor, joy of dance, and a supportive environment to learn and thrive. She received her BA and MA in Dance and Choreography from United States International University's School of Performing and Visual Arts. Alicia was one of the original members of JAZZ UNLIMITED Dance Company. She choreographed over 40 Major works during the sixteen years working with the company. Alicia performed as a principal dancer and choreographer of the Jazz Unlimited1983 European tour. In 1982-83, she co-founded and co-directed her own professional company. Alicia is currently Artistic Director of Dance; at San Diego City College. For the past 23 years, Alicia has served on the faculty of dance at UCSD. She is a board member of the Patricia Rincon Dance Collective in San Diego. Alicia was a resident choreographer with the Rincon Dance Collective based in Zurich, as well as Associate Choreographer for the "Evening of Spanish Works" European Tour 1996, where her work was presented in Zurich, Soloturn, Lugano, Switzerland and Konstanz, Germany. Alica has collaborated with Candice Lopez from the Graphic Design Department to establish a Summer Study Abroad Program in San Miguel de Allende, Mexico from 2006-2010. She continues to produce her instructional videos, which are sold internationally. Alicia recently collaborated with her dance colleagues at City College, to present the acclaimed "San Diego International Fringe Festival" summer 2015.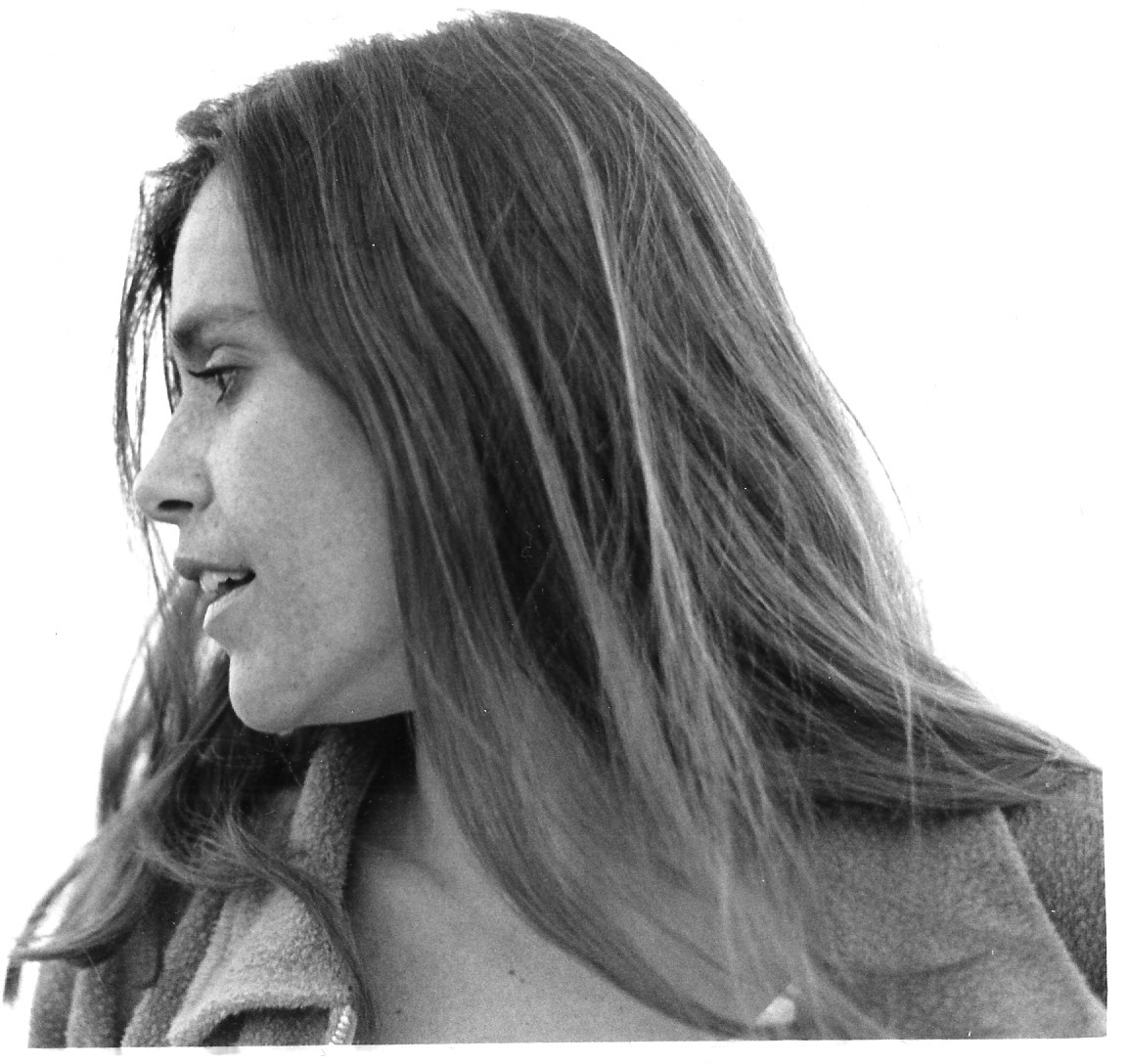 Professor Terry Wilson | twilson@sdccd.edu | (619) 388-3555 | Office: C 202D
Co-chair, Visual and Performing Arts
Terry's journey through dance has introduced her to her passion for teaching. The best part of teaching at City College is the amazing students that come through our studios year after year. Guiding students through their educational experience is such a privilege, and sharing dance with them on a daily basis is a gift. As we teach our students we realize and honor that they are teaching us as well. Spending the days in the studio, dancing and creating dance, with these gifted students makes everyday unique!! Terry has been performing, choreographing and teaching in San Diego for the past 28 years. She holds an MFA in Dance from the University of Michigan and a BS in Psychology from SDSU. Terry enjoyed a long career as a modern dancer, performing mostly with Jean Isaacs' San Diego Dance Theatre as well as with many other local, national and international artists. In 2000, Terry received a San Diego Dance Alliance Tommy Award for best female performer in San Diego. She has been invited five times to choreograph for San Diego Dance Theaters Trolley Dances and led the our campus Fall 2014 in hosting Trolley Dances at City College. Terry is deeply invested in the community of dance in San Diego and has begun to write/document the history of modern dance in San Diego. She is also an assistant rehearsal director and board member for Jean Isaacs: San Diego Dance Theater. Terry choreographed with the City College Dance Collective, which participated in the 2015 International Fringe Festival and took first place for site-specific dance. In spring 2016, Terry performed in San Diego Dance Theater's Live Arts Fest, honoring her mentor and friend Jean Isaacs. Terry is a Professor of Dance at San Diego City College, and a Lecturer in Dance at UCSD.
Part time Faculty

Kristin Arcidiacano:
Kristin is a Lecturer in the Department of Theater and Dance at University of California, San Diego and is an Adjunct Dance Professor in the San Diego Community College District and Grossmont College District. She holds a BFA Degree in Musical Theater Dance and her MA Degree in Educational Leadership. Kristin Firmly believes that learning to Dance is imperative to the mind/body connection and that dance as an educational art form improves the body both mentally and physically. She impresses to her students the importance of dance as a "hand me down" art form and uses historical and traditional movement mixed with current and contemporary movement to train her students. She has completed extensive research in the positive effects that dance has on the brain and her Theses is entitled "The Importance of Dance in the Educational Curriculum". As an Instructor, Kristin is always concerned for the quality of her classes. She understands diversity and learning differentials. No two classes are alike and instruction must be tailored to fit a particular class. She enjoys mentoring and guiding her students through their own dance paths, has formed many long-term relationships and has been thrilled to watch many of them reach professional success. As a professional dancer, Kristin performed with Strictly Jazz and Jazz Unlimited Concert Jazz Dance Companies, toured Europe as a Jazz and Musical Theater dancer with various dance companies and participated in a German television documentary on Jazz Dance. She also performed with the California Rhythm Project Tap Company and has acted and danced in television and worked with local television personalities on Industrials and charity events. Kristin teaches Ballet, Jazz, Tap, and Musical Theater Dance. She has choreographed for UCSD, Mesa College, City College and Grossmont College and is currently on the faculty at UCSD, San Diego City College and Grossmont College.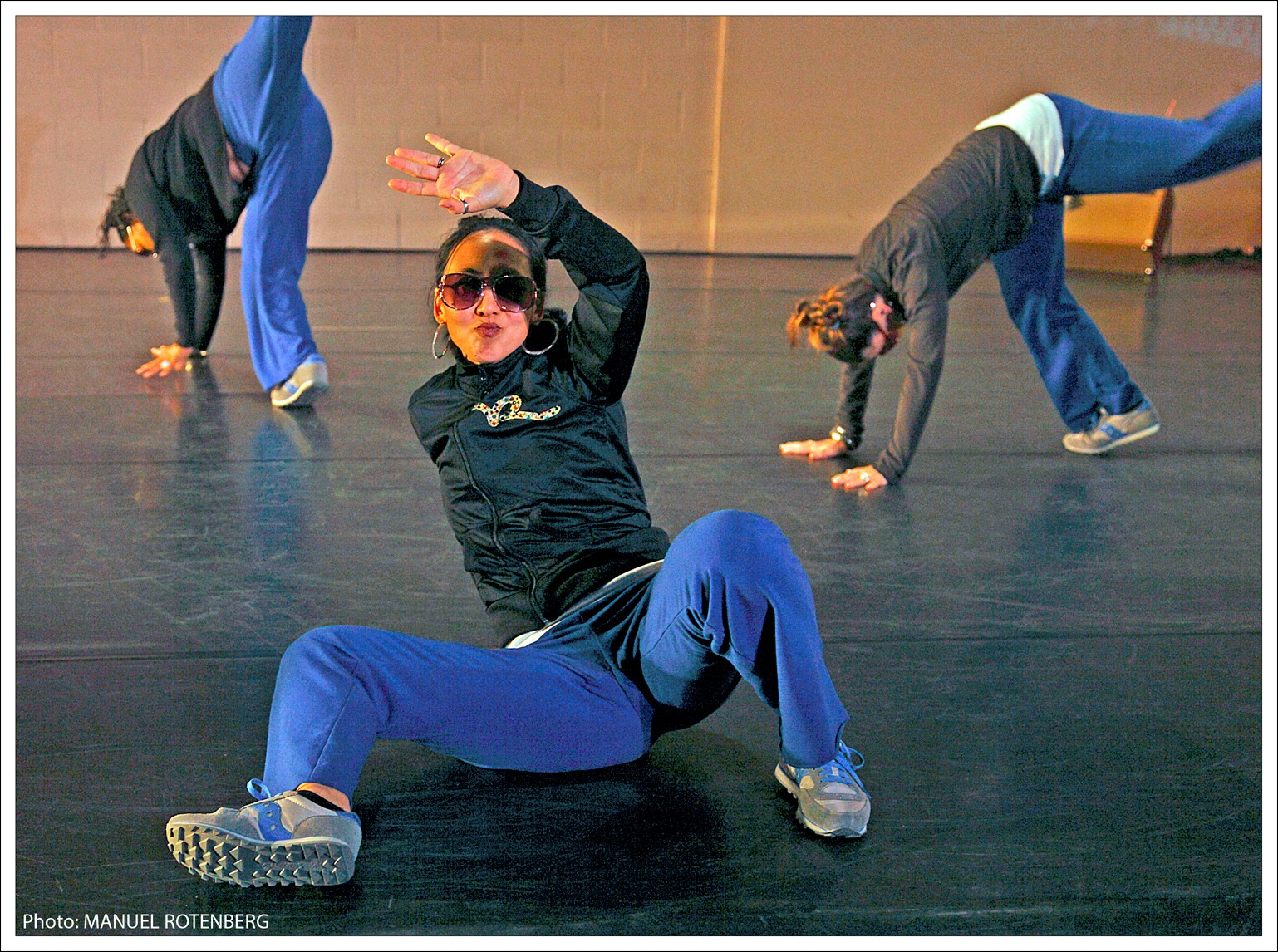 Dr. Grace Shinhae Jun
Being at City College, grace is privileged to witness self-love, new friendships, and movement among young people that make change possible. She is blessed to learn from her colleagues and students, while she shares her commitment to movement, critical thinking, and social justice. A child of Hip Hop culture, grace is mover and thinker who focuses on community, compassion, and empowerment to embody rhythm and expression. She values a movement practice that is infused with historical and contextual education to enrich the corporeal experience in her classes. Her work as an educator is influenced by Hip Hop choreographer Rennie Harris, choreographers Ronald K. Brown/Evidence and Doug Elkins, and critical scholars Dr. Brenda Dixon Gottschild, Dr. Nadine George-Graves, Dr. Imani Kai Johnson, Dr. George Lipsitz, and her husband Dr. Jesse Mills. Grace is also a choreographer who directs bkSOUL, an award winning performance company that merges together movement, poetry, and live music. Her work centers issues of social justice and communities of color through a Hip Hop framework. She collaborates with some of San Diego's best poets Ant Black, Kendrick Dial, Miesha Rice-Wilson, and Rudy Francisco and has worked with choreographers Rebecca Bryant, Monica Bill Barnes, Tammy L. Wong, Wendy Rogers, Victoria Marks, Gabe Masson, Allyson Green, Lionel Popkin, and her mentor Jean Isaacs who has been instrumental in her growth as a choreographer and teacher. She has presented her work in Trolley Dances, Live Arts Festival, Philadelphia Fringe Festival, Dumbo Arts Festival, San Diego International Fringe Festival, and at Link's Hall. grace has choreographed for numerous staged plays, most notably for Will Power's "The Seven" at Occidental College. grace graduated with honors from UCSD with a BA in History and a BA in Choreography & Dance and received a MFA in Dance from Sarah Lawrence College. With her dissertation "Moving Hip Hop: Corporeal Performance and the Struggle Over Black Masculinity", grace received her PhD in Drama and Theatre from UCSD and continues to research representations in Hip Hop Culture. In addition to teaching at City, she also teaches in the Theatre and Dance department at UCSD, and with trancenDANCE Youth Arts Project.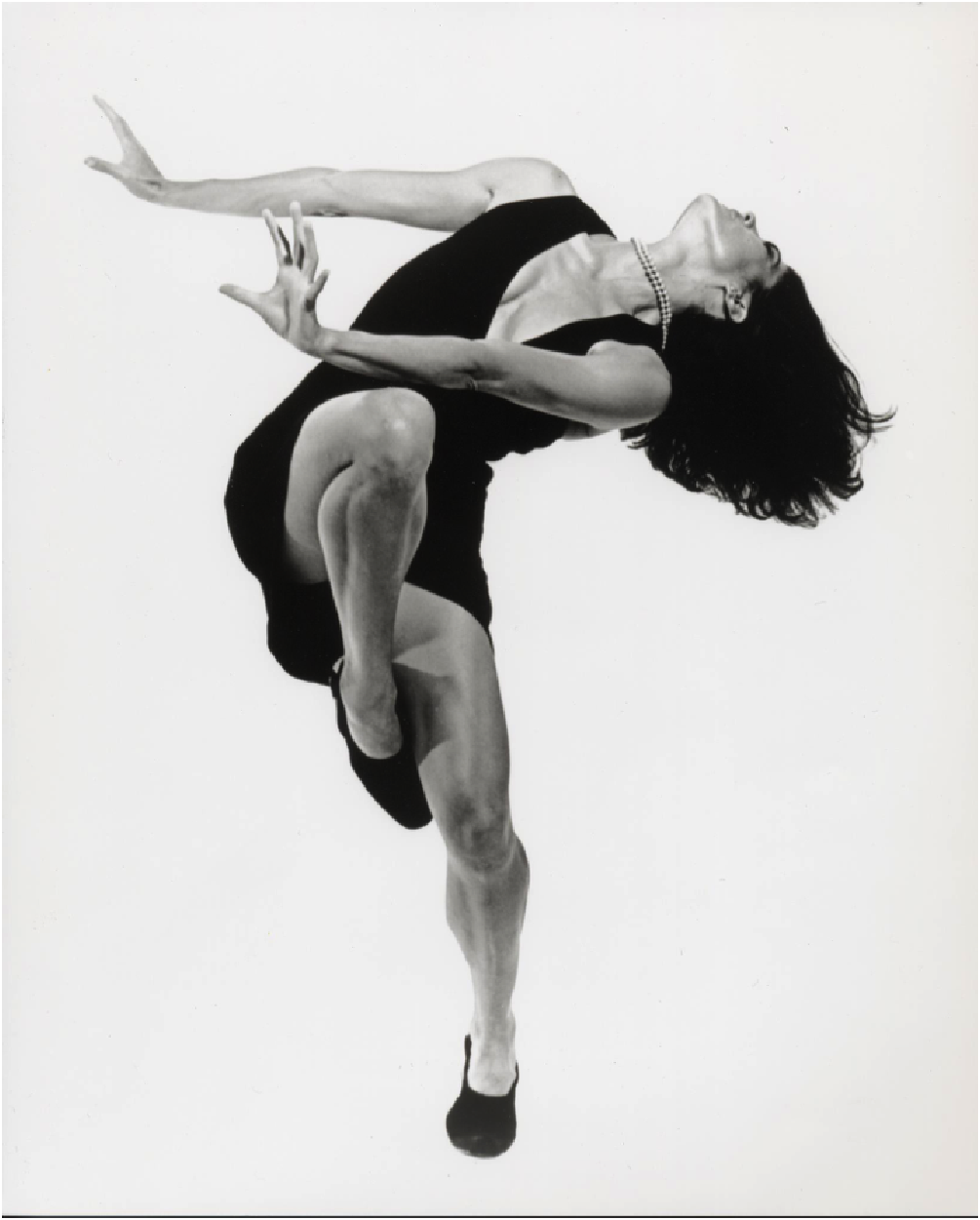 Terri Shipman:
Believes in creating a warm fun, comfortable environment for students do grow. Dance is an accessible activity for everyone. She teaches dancers to become witty, intuitive, thinkers of movement. A strong aspect of her teaching is to draw out the potential of a person to become a beautiful mover. She encourages students to be well rounded in life and bring their experiences in their movement and choreography. Through learning various dance techniques, choreography, improvisation, and performing, a person can become an educated dancer/artist. Terri is a native San Diegan who received her BA. in dance at SDSU and her MFA at UC Irvine. Terri started her performing career in San Diego dancing with "Isaacs-McCaleb and Dancers" as well as many various local choreographers including Patricia Sandback and Dancers. In 1991 she moved to New York and became a member of Ron Brown's "Evidence" and Jennifer Muller "The Works." With the Work's, Terri toured eastern US, as well as France, Italy, Hong Kong, Hawaii, Switzerland, and Russia. She guest taught at the University of Hawaii, BYU Hawaii, SUNY Brockport NY, and the Governors Choreography Workshop, Baltimore. Terri loves the teaching at San Diego City College. "I really enjoy the diverse group of students we have here at City College. I am also so grateful to work with such a talented dance faculty that teach great art and take good care of their students."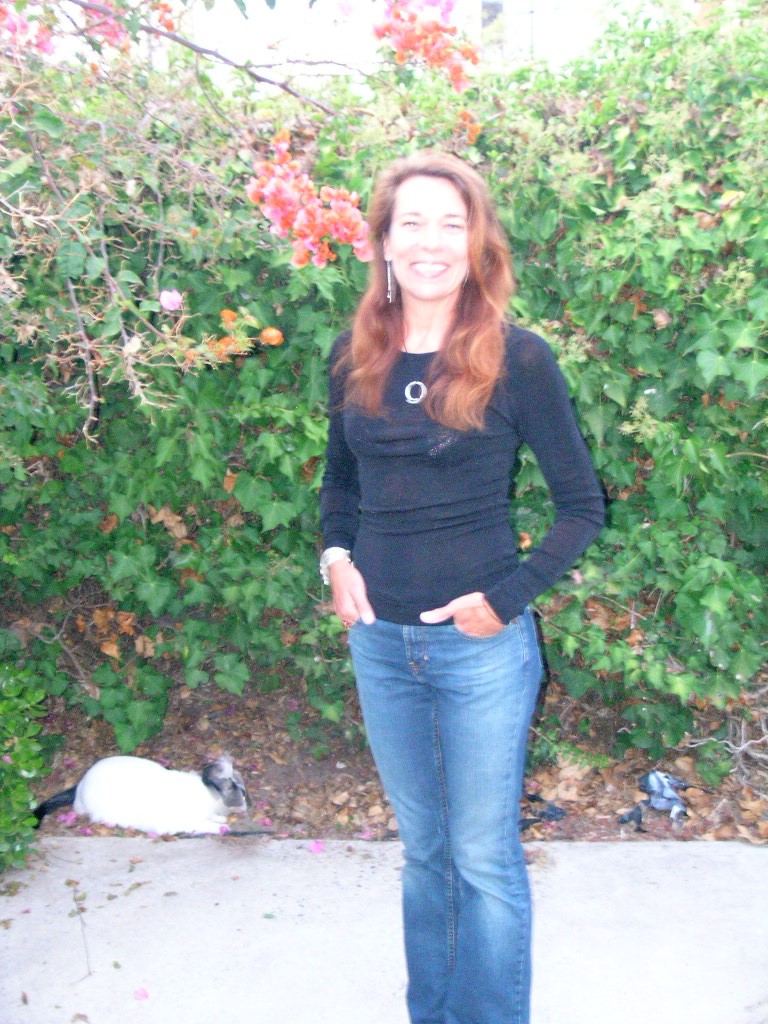 Debi Toth-Ward
Debi Toth-Ward holds a BFA in Performing Arts from Johnson State College in Vermont and an MFA from San Diego State University. Debi has been awarded San Diego State University's 1998 Dance Alumni of the year. Debi has choreographed since 1985. Her work has been presented in New York, Los Angeles, Seattle and San Diego. She was selected by the San Diego Union as one of the top ten choreographers to be watched in 1996. She has had an extensive performing career as well. She was a member of the Throne Dance Theater in New York, per- formed with Three's Company, Patricia Sandback and Dancers and was a founding member of Malashock Dance and Company where she worked for nine years and served as assistant to the director. Debi choreographed with the City College Dance Collective, which participated in the 2015 International Fringe Festival and took first place for site- specific dance. Most recently, Debi performed at San Diego Dance Theater's Live Arts Fest, working with mentor and friend, Patricia Sandback. Debi recently has been invited to choreograph for the 2017 San Diego Dance Theater's Trolley Dances. Debi has taught at several college residencies, worked with children of all ages and has been on the faculty of Southwestern, Grossmont and City College.