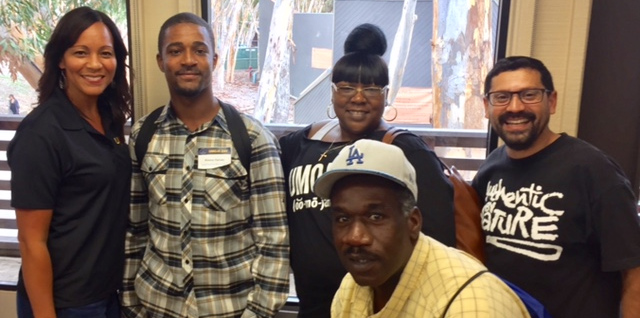 UMOJA COMMUNITY: TOGETHER WE RISE
The Umoja Community at San Diego City College is a program designed to assist African American and other historically underrepresented students who desire to transfer to four-year colleges and universities, and earn their degrees. Course materials, discussions, and activities focus on African-American culture, literature, and experiences. Through Umoja, students can prepare for transfer while taking culturally relevant coursework and participate in enriching activities with students who share similar goals.
Program Components:
Orientation
Counseling
Mentoring
Supplemental Instruction/Tutoring
Academic and cultural enrichment activities
For more information about the Umoja Community program, please call 619-388-3796.


Mission
UMOJA (a Kiswahili word meaning unity) is a community and critical resource dedicated to enhancing the cultural and educational experiences of African American and other students. We believe that when the voices and histories of students are deliberately and intentionally recognized, the opportunity for self-efficacy emerges and a foundation is formed for academic success.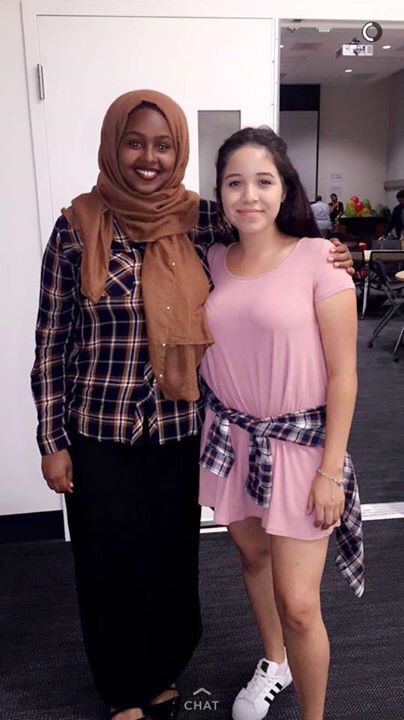 UMOJA actively serves and promotes student success for all students through a curriculum and pedagogy responsive to the legacy of the African and African American Diasporas.


Program Benefits
Career, Academic, and Personal Counseling
Mentoring
Math Support
Accelerated Classes (based on assessment)
Deeper understanding of African American culture and experiences
Opportunities to attend Umoja-sponsored conferences and events
Cultural Field Trips
Community Service Opportunities
University Visits
Access to Umoja Community scholarships
Access to Umoja Village space
Increased self-confidence
Positive relationships with other Umoja Community peers


History
The first UMOJA program can be traced back to 1988 at Chabot College in Hayward, CA known at the time as the Daraja Project. Since 1988, many California Community Colleges have formed support programs designed to increase the retention, persistence, and success of African American students.
In 2007, the separate college programs began to unify into one UMOJA Community. The UMOJA Community has grown to include 55 California Community Colleges, 1 California State University, and 1 community college in the State of Washington.
The UMOJA Community program at San Diego City College has been in existence since 2007. The program includes both Personal Growth and English courses, as well as math support. The UMOJA Community serves more than 4,000 students throughout California.
The Umoja Community is endorsed by the California Community College Chancellor's Office and has several key partnerships including the HBCU Transfer Project, A2MEND, M2C3, and more.


Join UMOJA!
To apply for the Umoja Community Program, please click here: https://www.umojacommunity.org/interest-form.


Contact Us
Erin Charlens, Ed.D.
Umoja Program Counselor/Coordinator
(619) 388-3796
echarlen@sdccd.edu
Jessica Dolfo, M.A.
Equity Programs Technician
jdolfo@sdccd.edu