Full-Time Faculty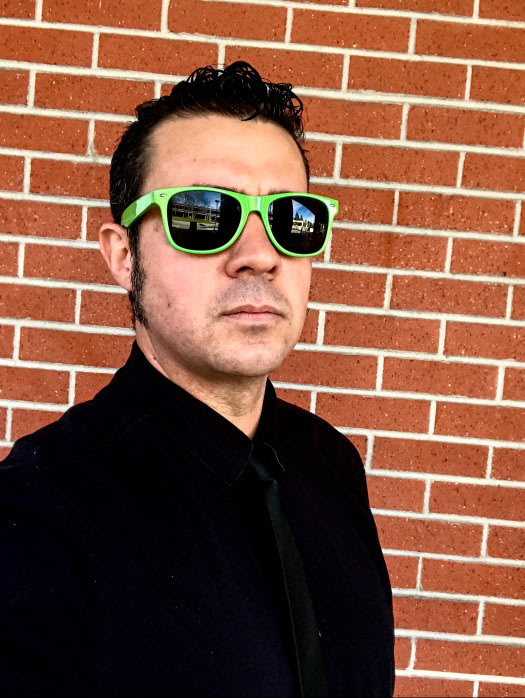 Associate Professor
Program Co-Director of Music
Bob has been teaching music at the college and university level in San Diego for over 13 years. Bob is a composer and performer of experimental and electronic music. Throughout his musical education and career he focused on both extended traditional techniques and contemporary popular genres. This has lead to his composition style as a blending of the avant-garde and vernacular. Bob is proficient in the softwares of Pro Tools, Logic Pro X, Reason, Ableton Live, Max, Pure Data, iZotope, Synful Orchestra, QLab, Sibelius, Lemur, TouchOSC, and Garageband for iOS. Bob also builds and circuit bends original music hardware including microphones, effect boxes, guitars, and synthesizers.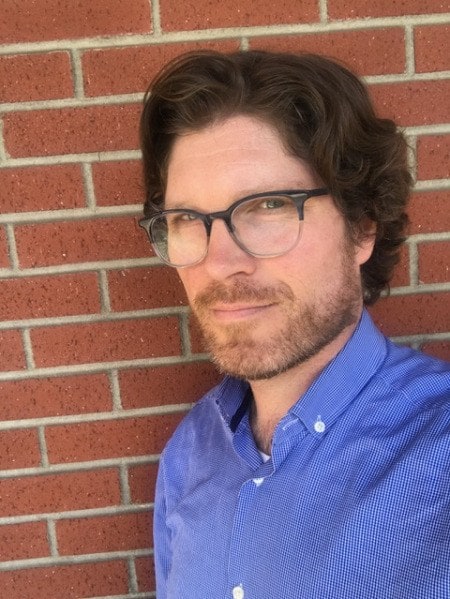 Assistant Professor
Program Co-Director of Music
Mike Espar is a composer, music producer and educator. His music has been featured in films screened at Lincoln Center and the Sundance Film Festival, and in theaters and concert halls around the country. Notable projects include The Man Who Would Be Polka King (truTV), Mamachas del Ring (Buenos Aires Independent Film Festival), Altamont Now (Winner, Best Narrative, Arizona Underground Film Festival), and Sex Crimes Unit (HBO). He has also composed commercial music for high-profile clients including Heineken, Levis, Fruit of the Loom and Ford Models.
As an educator, Mike is a strong believer in the potential of the media arts to empower, inspire and build community.
Adjunct Faculty
Tim Felten
Adjunct Professor, Music
Audio engineer at KPBS Radio/TV. Keyboardist and manager of Sure Fire Soul Ensemble, an afro-funk soul-jazz band in San Diego. Owner and recording engineer at The Kitchen II Studio.
Wendy Greene, M.M.
Adjunct Professor, Music
Ms. Greene is an adjunct professor of music at San Diego City College and Southwestern College. For three years, she directed the music for the Misa en Español (Mass in Spanish) at St. Paul's Episcopal Cathedral. She worked in the San Diego Opera chorus for five years. Soloist at St. James by the Sea Episcopal Church and she has performed numerous solo recitals. Director of The Goliards Medieval ensemble, in which she sings and plays Vielle a Roue (Hurdy Gurdy).

While in Boston, she sang in the chorus of the Opera of Boston under Sarah Caldwell, and was a soloist at the Catholic Cathedral, Cardinal Bernard Law's church.

A specialist in Early Music, Ms. Greene has participated in workshops in Spain and France. She also performs with The La Jolla Renaissance Singers, and plays vihuela and sings in mariachi ensembles. Ms. Greene is a soloist at St. Mary Magdalene Catholic Church, and is the organist/singer for St. Philip's Episcopal Church Lemon Grove.
Kurt Kohnen
Adjunct Professor, Music
Adjunct Professor of Music, Performing Artist, Emmy Award winning audio engineer and music producer, Sag-Aftra Member and Shop Steward for KPBS TV/FM. Specializing in electro-acoustic composition and performance using Ableton, Reason, Pro-Tools with an emphasis in the Hip Hop and electronic music genres.
Joe Kucera
Adjunct Professor, Commercial Music
Josef Kucera is recently retired after 33 years as the Chief Recording Engineer for the Department of Music at the University of California, San Diego. He has been involved in Recording Arts and New Music for more than 40 years and has engineered over 125 commercial CD, DVD and DVD-A projects for MODE, Aeolian Classics, aeon, New World Records, Neuma, Bridge, Naxos, Sony Classics, CRI, Lovely Music, Klavier, and 9 Winds as well as several boutique labels. Some of the ensembles included in these projects are the Arditti Quartet, JACK Quartet, The National Symphony, the Los Angeles Philharmonic, the ICE ensemble, redfishbluefish, SONOR and the La Jolla symphony and Chorus; Pulitzer Prize winners include Roger Reynolds, Charles Wuorinen, David Lang, Steve Reich, John Luther Adams and Bernard Rands; Other notable artists include Iannis Xenakis, John Cage, Christian Wolff, Irvine Arditti, Steve Schick, George Lewis, Bert Turetzky, Mark Dresser, Anthony Davis, Anthony Braxton, Wadada Leo Smith, Vinny Golia, Miller Puckett, the Convolution Brothers and Ravi Shankar among others. Mr. Kucera has recorded concerts in the U.S., Asia and Europe. He holds a B.A. in Music Theory/Composition from the University of California, Santa Barbara, an A.S. in Electronics Technology and has composed music for film, dance, radio/TV commercials and live theatre. Mr. Kucera is currently a freelance recording engineer and an Adjunct Professor at San Diego City College teaching recording arts and the AVID Music Production Certification curriculum. Mr. Kucera is a 40-year member of the Audio Engineering Society, a 20-year member of the Recording Academy and has been and AVID Pro Tools Certified Instructor for 10 years.
John B. Von Passenheim
Adjunct Professor, Music Business
Having grown up in San Diego as a punk rock surfer kid, I returned to S.D. after law school and started my own law office. I have worked with bands, indie record labels, film makers, graphic artists, painters, DJs, night clubs, promoters, singer-songwriters, photographers, music publishers, magazines, venues, board sports pros and others for contract negotiation, licensing, litigation, etc.