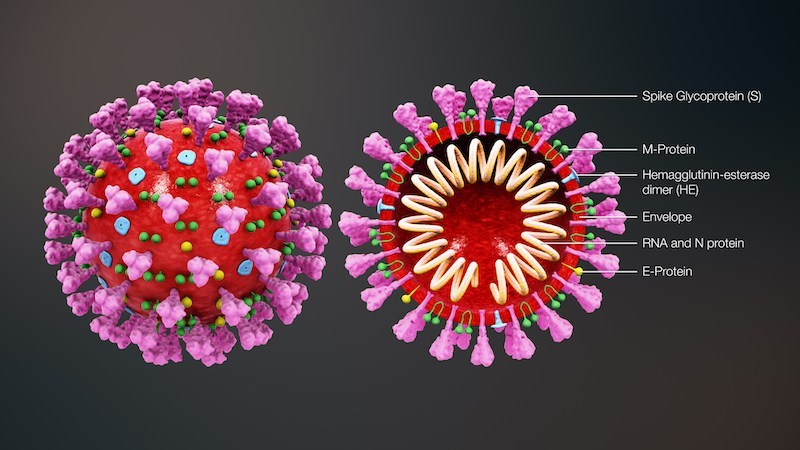 In response to the current spike in COVID-19 cases due to the Omicron variant, San Diego City College is currently closed for in-person services and will resume February 22. During this time, we are offering online Student Support Services to assist you with your questions and concerns.
Students
Spring 2022 classes start Jan. 31. We are offering both in-person and online classes to meet your educational goals. Need help? Call us at 619.800.2308.
Due to the much higher rate of COVID transmission occurring in our region, in-person instruction for Spring 2022 will be limited primarily to students who have been fully vaccinated. Limiting access to our programs is a difficult decision given the open access educational services we are committed to providing our communities.
Face coverings will be required for everyone at indoor locations, and students will be required to be vaccinated before they can enroll in in-person classes.

Employees
The District will further delay the return to in-person work assignments for many employees until Tuesday, February 22. Employees whose job duties cannot be performed remotely will continue to work onsite as previously directed and outlined in the January 11 email from Vice Chancellor Smith.
1. Remote assignments extended through February 18, 2022
2. Resuming phased-in return to onsite activities February 22, 2022
3. Full return to onsite activities in March 2022
4. Remote start for some in-person courses
Employees working remotely should plan to return to in-person work assignments three days per week for the weeks of February 22-25 and February 28-March 4 and full-time beginning Monday, March 7.
---
California Public Health Officials Release Guidance Requiring Californians to Wear Face Coverings in Most Settings Outside the Home
Californians must wear face coverings when they are in the situations listed below:
Inside of, or in line to enter, any indoor public space;
Obtaining services from the healthcare sector in settings including, but not limited to, a hospital, pharmacy, medical clinic, laboratory, physician or dental office, veterinary clinic, or blood bank;
Waiting for or riding on public transportation or paratransit or while in a taxi, private car service, or ride-sharing vehicle;
Engaged in work, whether at the workplace or performing work off-site, when:

Interacting in-person with any member of the public;
Working in any space visited by members of the public, regardless of whether anyone from the public is present at the time;
Working in any space where food is prepared or packaged for sale or distribution to others;
Working in or walking through common areas, such as hallways, stairways, elevators, and parking facilities;
In any room or enclosed area where other people (except for members of the person's own household or residence) are present when unable to physically distance.

Driving or operating any public transportation or paratransit vehicle, taxi, or private car service or ride-sharing vehicle when passengers are present. When no passengers are present, face coverings are strongly recommended.
While outdoors in public spaces when maintaining a physical distance of six feet from persons who are not members of the same household or residence is not feasible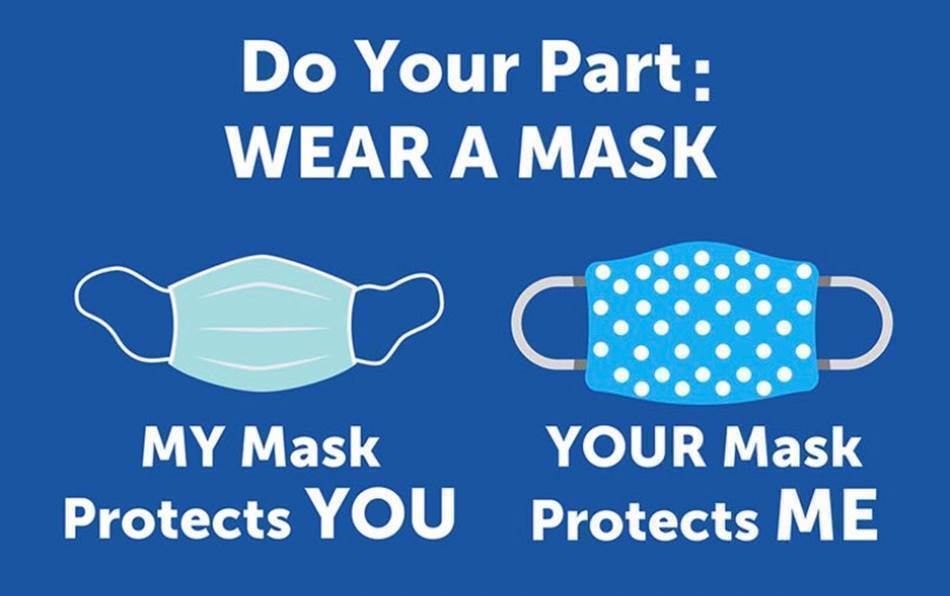 Information on Coronavirus
An outbreak of respiratory illness caused by the COVID-19 form of the coronavirus has been identified as starting in Wuhan, China. Some patients have had mild illness, while others have been more severe and some have died.
The California Department of Public Health is reporting that although there are concerns about novel coronavirus, the health risk to the general public in California remains low. While COVID-19 has a high transmission rate, it has a low mortality rate. From the international data, of those who have tested positive for COVID-19, approximately 80% do not exhibit symptoms that would require hospitalization, according to the Public Health Department.
At the present time, the Centers for Disease Control and Prevention (CDC) has identified five geographical areas or countries that are affected by "widespread or sustained community transmission" of the COVID-19 form of the coronavirus: China, Iran, Italy, Japan, and South Korea. The government has asked that travelers avoid travel to those countries rated with a Level 3 Warning (China, Iran, Italy, and South Korea) and consider postponing travel to Level 2 areas (Japan). Other destinations that are being closely watched are Hong Kong, Singapore, Taiwan, and Thailand. Learn more.
Symptoms may appear 2-14 days after exposure to the virus.
People with these symptoms may have COVID-19:
Fever or chills
Cough
Shortness of breath or difficulty breathing
Fatigue
Muscle or body aches
Headache
New loss of taste or smell
Sore throat
Congestion or runny nose
Nausea or vomiting
Diarrhea
Best Practices for Avoiding Coronavirus
Avoid touching your eyes, nose, and mouth.
Stay home when you are sick.
Avoid close contact with people who are sick.
Cover your cough or sneeze with a tissue, then throw the tissue in the trash and wash your hands.
Wash hands often with soap and water for at least 20 seconds. If soap and water are not readily available, use an alcohol-based hand sanitizer with at least 60% alcohol.
Clean and disinfect frequently touched objects and surfaces using a regular household cleaning spray or wipe.
Follow CDC's recommendations for using a facemask: If you're not sick, you don't need to wear a surgical mask. The CDC does not recommend that people who are well wear a facemask to protect themselves from respiratory diseases, including COVID-19.
Frequently Asked Questions
---
Public Announcements