Welcome to the Math Center!
Mission Statement
Our mission is to foster a positive and supportive learning environment to strengthen a growth mindset in mathematics. Whether remotely or on campus, our tutors are here to support you with individual or group tutoring, topic-specific workshops, and study skills to build your confidence in solving math problems on your own. Our goal is your long-term academic success.
Your Math Success Starts Here!
We are here to help you with your Math.
Click Here for FREE Math Tutoring
MC Front Desk:
Our Math Center staff are here to help answer any questions you may have, set up a tutoring session for you, and provide you with additional information.
Click HERE to contact the MC Front Desk.
Spring Semester: February 7th - May 26th
Virtual Tutoring through Canvas: (Click here for Virtual Tutoring)
Monday - Thursday: 10:30 am - 7:00 pm
Friday: 10:30 am - 12:00 pm (Math 96 & Statistics Workshops)
Saturday: 10:30 am - 2:30 pm
Closed Sunday and District Holidays
On Campus In Person by Appointment: (Click here to make an appointment for on Campus Tutoring)
Closed Monday (MC Virtual Tutoring is available)
Tuesday - Thursday: 10:30 am - 3:30 pm
Closed Friday (MC Virtual Math 96 & Math 119 Workshops available)
Saturday (MC Virtual Tutoring is available)
Students are required to show proof of COVID vaccination to receive on campus tutoring.
Closed Sunday and District Holidays
To receive tutoring from a MC Tutor, click on a link below to view tutor's schedules and select a tutoring time.
| | |
| --- | --- |
| Algebra Alley | Math 15A, 15B, 38, 46, 59, 118, 210A, 210B, 212 |
| Algebra Ave | Math 15C, 92, 96, 96X, 109 |
| Trig Town | Math 104, 116, 116X, 141 |
| Calc City | Math 121, 122, 150, 151 |
| Higher Math Highway | Math 245, 252 254, 255 |
| Statland | Math 57A, 115, 119, 119X |
Math Center Friday Workshops:
Click here to see the workshop schedule and attend a Math 96 or Statistics Workshop.
Math Center SI Workshops:
MC Supplemental Instruction (SI) Workshops are offered throughout the week for City College Math classes participating in the SI program. All sessions are hosted by MC SI tutors and are open to everyone. However, keep in mind, SI class material will be covered in the session which may be different from what is being taught in your class.
Click here to see the SI Workshop Schedule. (Schedule TBD)
eTutoring:
Available 7 days a week. In addition to City College tutors, eTutoring has tutors from over 130 two and four-year, public and private colleges and universities across America to assist you. Click here to enroll in eTutoring.
eTutor services include:
Live Tutoring (Synchronous Tutoring)
Students will have a one-on-one tutoring session via Zoom. See weekly Live Tutoring schedule here.
eQuestions (Asynchronous Tutoring)
Students can leave a specific question for our eTutors and get a response within 48 hours.

Student Resources for Technology Checkouts:
Laptops and wifi devices are available for SDCC students to check out through the LRC. Click here to access the SDCC Library resources page and scroll down to Technology Support & Checkouts.
Connecting to zoom:
All you need to connect is a web browser, Apple iOS device (iPhone, iPad), or an Android device.
Click here to go to the Math Center's front desk and access Zoom. To keep Canvas open during your workshop, right click and open the link in a new tab.
Need Help?
Self-enroll in Canvas to access this support service through your Canvas shell under the name DS-CITY-MATH-TUTORING. Click here to enroll. Click How to Self-Enroll in the Math Center Canvas Shell to watch video.
Need Help?
For technical support with Canvas, please call the 24/7 Canvas Help Desk

at 1-844-612-7421
Math Center Contact Information:
Contact us: 619-388-3580 (During the hours of on campus operations)
Email: mathcenter.sdcity@gmail.com
Room: L208
About Us - on campus:
The Math Center currently offers 12-week Pass/No Pass self-learning refresher courses for Pre-Algebra (15A), Introductory Algebra & Geometry (15B) and Intermediate Algebra & Geometry (15C).

We also offer computer access to math software, areas to do math homework with access to tutors for all math levels, and quiet areas to take make-up exams.

At the tutoring center, we have all of this to help you.
A 45 workstation main computer lab offering limited access to selected math-related websites
MyMathLab
MyMathTest
Aleks
StatCrunch
Virtual TI-84 Graphing Calculators
Faculty generated test proctoring services
A smaller workroom where we hold weekly developmental math workshops
A separate STATISTICS tutorial/study area "Statland" with 10 MAC workstations
Faculty Resources:
The Math Center offers test proctoring services to Faculty.
Students must start and complete their exams within the time slots listed below. Please check back periodically for any changes made to the schedule.
MC Test Proctoring Hours:
Sorry, this service is not available until further notice.
Our Staff:
Tracey Kiser - Math Center Director email: tkiser@sdccd.edu
Kate Woodward - Math Center Manager email: kwoodwar@sdccd.edu
Sabrina Guarin - Math Center Front Desk Supervisor
Mathematics Department:
Carlos de la Lama - Math Department Chair
Paul Young - Math Faculty/ Math Department Co-Chair
Nick Slinglend - Math Faculty/Math Department Co-Chair
School of Mathematics, Sciences, and Nursing Education:
Dr. Leticia López - Acting Dean
Note: To receive Math Tutoring in the Math Center students must be enrolled in a Math or Statistics class at City College or ECC.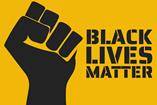 .