About

Cybersecurity is generally defined as the body of technologies, processes, and practices designed to protect networks, computers, programs, and electronic data from attack, damage, or unauthorized access. In a computing context, information security includes both cybersecurity and physical security.
We are committed to helping educate the nation's students in cybersecurity to develop a more resilient and capable cybernation. Join us in the fight today!
Program Outcomes
Identify, review, and evaluate network security threats and the corresponding prevention principles and practices as it relates to all IT disciplines.
Employ critical thinking and enhanced computer and software skills as it relates to problem solving.
Demonstrate abilities in the use of software and programming that meet requirements for certain industry jobs or transfer to four-year institutions majoring in computer and IT-related careers.
Demonstrate interpersonal skills, such as leadership, delegation of authority, accountability, consensus building, conflict resolution, and teambuilding.
Identify and apply current project management principles to technology projects.
Career
Security Administrator - responsible for the installation, administration, and support of security solutions; ensures network security to protect against unauthorized access, modification, or destructions of data.
Security Analyst/Cyber Operations Specialist - conduct offensive and defensive cyber operations to exploit or protect data, networks, net-centric capabilities, and other designated systems.

Incident Responder and/or Investigator - investigates, analyzes, and responds to cyber incidents within the network environment or enclave.
Risk Manager - identifies industry standards and regulatory guidelines for information security in order to minimize the risk of compromise of sensitive business systems.
Cybersecurity Lawyer - advise on implementing strategies to meet state, federal and international legal requirements, represent clients before regulatory bodies, and serve as the quarterback and crisis manager during incident response to mitigate loss and ensure compliance with the law.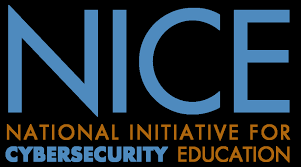 Certificates & Degrees