July 11, 2019 - As part of the transition to Campus Solutions, the url to the District Flex system has changed to: https://faculty.sdccd.edu/psfacflex/. Faculty can also click on the Flex link under the Faculty Quicklinks module on the College Faculty Dashboard in Campus Solutions/PeopleSoft, see screenshot below: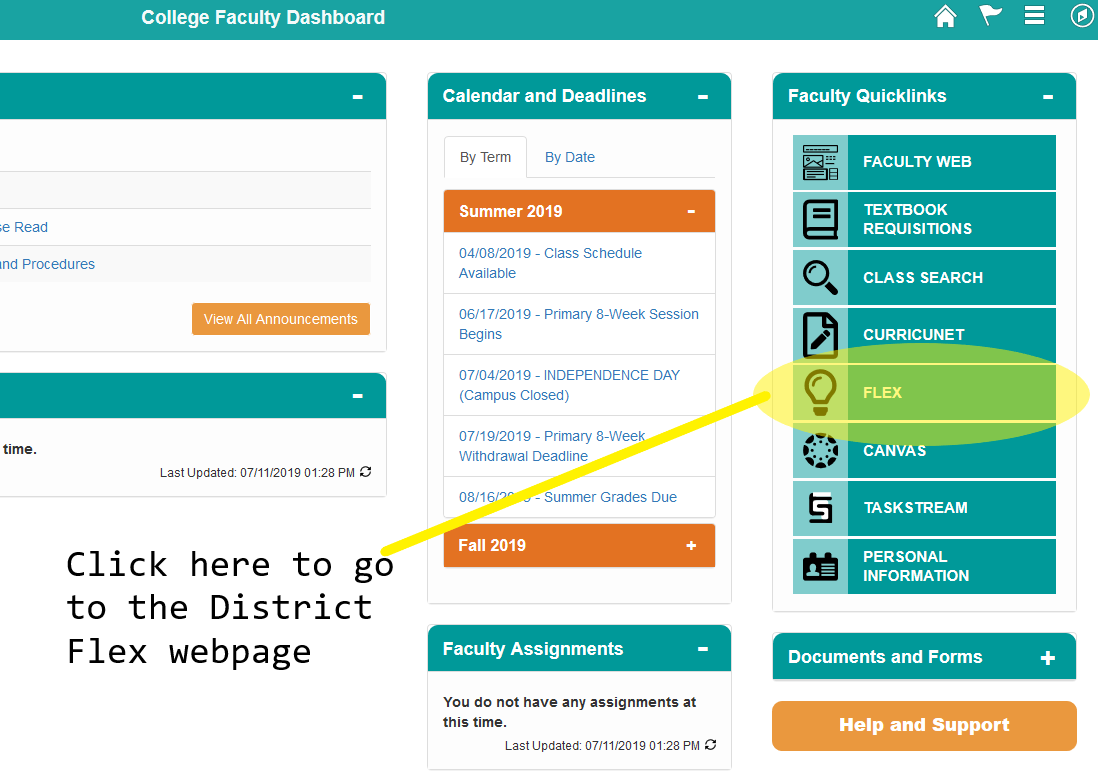 If you need to access the old District Flex system, it is here: District Flex Website
The other change for Faculty to be aware of is that your login ID and password will be the same as what you use to log into the mySDCCD portal (aka Campus Solutions, PeopleSoft).
If you experience technical problems logging in, please contact the District IT Help Desk at ithelp@sdccd.edu or 619-388-7000. If you have questions about Flex, please contact Paula Miranda, pmiranda@sdccd.edu.