Welcome to the CalWORKs Believe Counseling Department
Who We Are:
The CalWORKs Believe Program offers support services to students who receive TANF/CalWORKs benefits. Specialized services have been designed to support students in their career, education and personal goals.
Mission Statement:
To guide and empower individuals through advocacy, academic and personal counseling to achieve higher education leading to the attainment of a successful career and economic independence.
Shared Values:
Communication
Teamwork
Integrity
Respect
Equity
Innovation
---
Interested in making extra money? Join the CalWORKs Work-study program.
Benefits of work-study are:
Income you earn doesn't affect cash-aid
Hours worked count towards your welfare-to-work plan
Experience gained builds on your resume and skills
Meet new people and expand your networking opportunities
Great way to increase your references
Click here for additional information
Click here to complete a CalWORKs Work-study interest form
---
Additional Information:
Join us for weekly ZOOM Q&A sessions
Welfare-To-Work Case Information
---
Supportive Services
Academic, career and personal counseling
CalWORKs Work study (campus employment that will not affect your cash aid)
Early class enrollment
Student success workshops
Campus Resources and Referral
Scholarship Assistance
ITP and Book Request
CalWORKs Break Activities
School supplies your first term at the college (backpack, notebook paper, flash-drive, etc.)
Student Learning Outcomes
The "Believe" CalWORKs program will provide comprehensive educational plans through counseling academic advising sessions with faculty to Believe Participants in addition to Individual Training Plan documentation for county aid.
"Believe" CalWORKs students will be provided work study and job placement opportunities to support efforts towards self-sufficiency.
Through the efforts of the "Believe" CalWORKs program, students will have access to employment skills training with campus and community partners.
---
CalWORKs Believe Team
San Diego City College CalWORKs team is here to support you. If you have questions or concerns, please reach out to us.
Program Coordinator/Counselor- Mariam Mena mmena@sdccd.edu, 619.388.3773.Other languages spoken: Arabic. Click here to learn more about Mariam.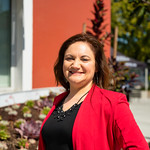 Counselor - Fabiola Beck-Threats fbeck@sdccd.edu, 619.388.3797. Other languages spoken: Spanish. Click here to learn more about Fabiola.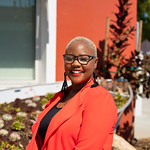 Counselor - Mercedes Tiggs mtiggs@sdccd.edu, 619.388.3797. Click here to learn more about Mercedes.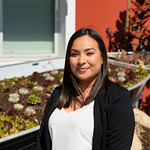 Administrative Technician -Yanira Rodriguez yrodriguez@sdccd.edu, 619.388.3774. Other languages spoken: Spanish. Click here to learn more about Yanira.
---