Mission Statement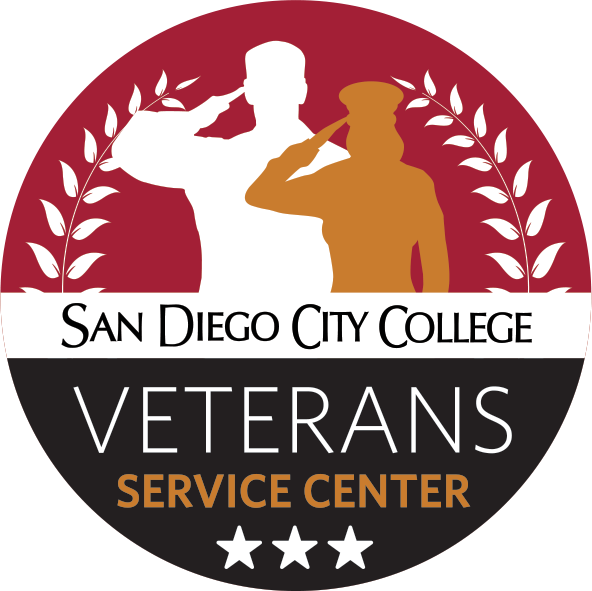 The mission of the Veterans Service Center (VSC) is to provide a welcoming environment for all veterans. The VSC is designed to serve both men and women from military transition to the completion of their academic goals. The Veterans Service Center provides services in three primary areas: academics, community and wellness.
Services include:
Learning space and computer access
Printing and copying services
Academic Counseling
Peer support and mentoring
Referrals to both on and off-campus resources
Benefit information
Networking events
Coffee/Snacks/Refrigerator/Microwave

Hours of Operation
Monday-Thursday: 9:00AM-3:00PM
Friday: 9:00AM-1:00PM
Follow Us On Social Media!
Facebook: SAN DIEGO CITY COLLEGE VETERANS
Instagram/Twitter: @SDCITYVETS