A Message from the President Ricky Shabazz, Ed.D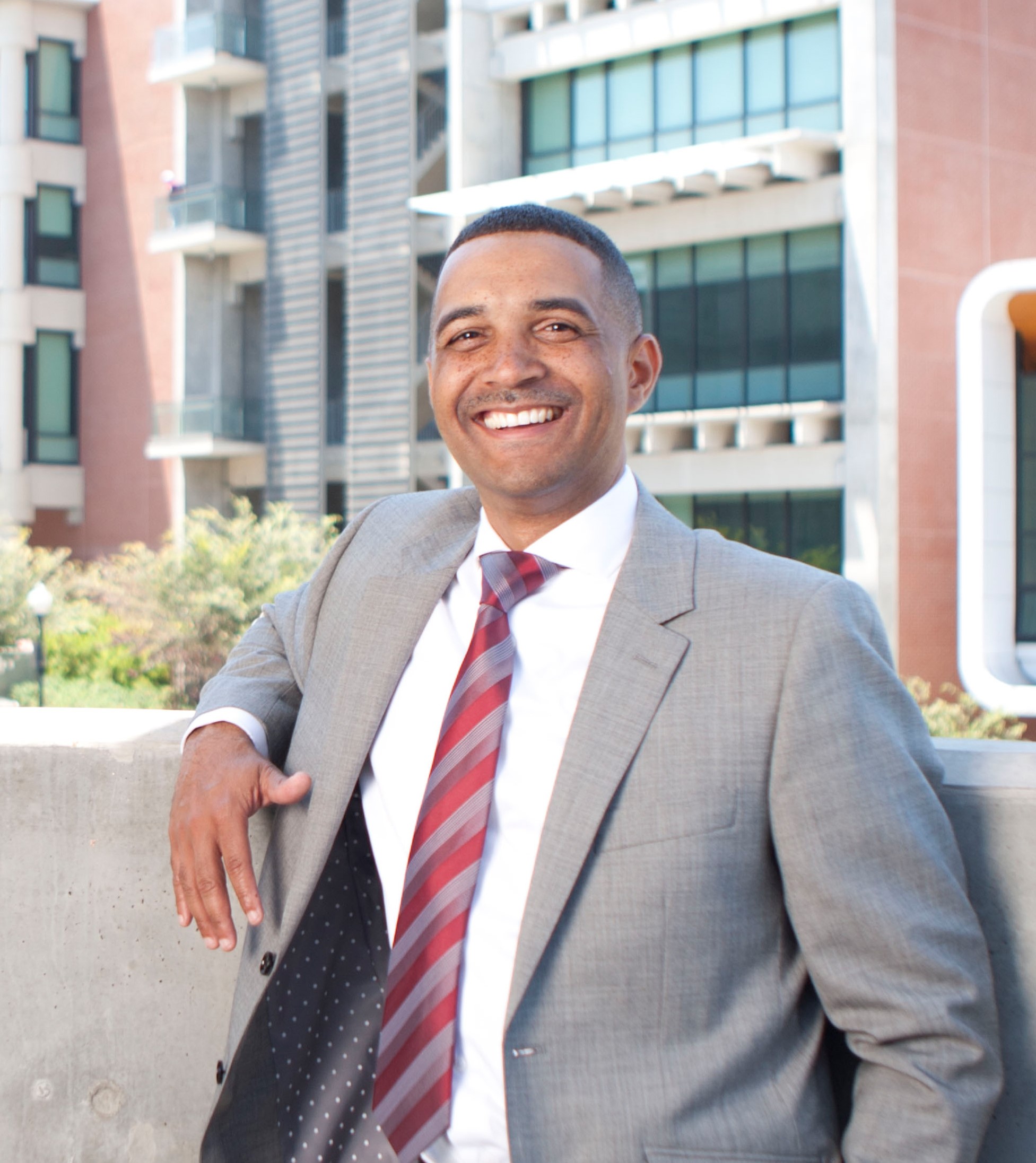 Thank you for choosing San Diego City College to pursue your college education. City College has a rich tradition of assisting ALL students in accomplishing their educational goals. No matter your educational experience or passions, City College has great faculty, classified professionals, and administrators who are committed to providing excellent educational programs, safe spaces, and comprehensive student support services that are designed to successfully transition you into college.
City College is a unique college campus where students from all backgrounds receive a world-class education. We designed this Black & Latinx Student Achievement & Success Guide to encourage students to connect with one of the college's many student success programs that are specifically designed to assist you in developing and supporting your passion. Please review and research the contents of this guide. Join a club, get involved with student government, attend our student performances, or feel free to drop in on one of the many workshops and activities.
As college president, it is my responsibility to ensure that you are prepared for greatness. We have more than 200 majors and certificate programs that will prepare you for the next step. We expect academic excellence! Students interested in transferring to a four-year college or university should know that City College offers numerous transfer degrees with guaranteed admission into the four-year California State University system. Students who are interested in career education or training should know that City's certificate programs cover many high-demand professions such as nursing, manufacturing, design, radio, television and film, heating and air conditioning, and a variety of other training programs that will lead to high-paying careers.
By enrolling at City College, you are choosing to revolutionize your future just like thousands of other City College alumni who have attended the college over the last 100-plus years. By deciding to educate yourself, you have stepped into the driver's seat of the most reliable vehicle for upward mobility in this community. There is no better gateway to a brighter future than to pursue your passions with a college education. I applaud you for taking charge of your future by starting, or continuing!, your educational goals here at City College.